For all you #earthporn lovers out there, this post is for you.
I've always wanted to visit Scotland, partly because of its incredible landscape and beautiful scenery, and partly because, fun fact; Scotland's national animal is the unicorn and I feel like that's my national/spirit animal and I could relate to it. Anyway, after a long research online, I decided that to fulfil my need of staring into spectacular oblivion, the Isle of Skye would be the ideal destination for me.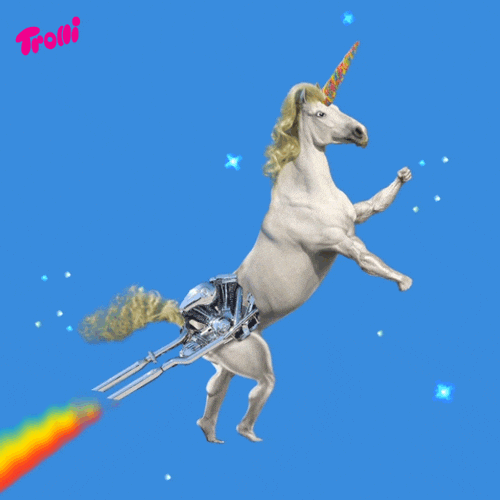 ---
Day 1: Glasgow.
Before I begin rambling about the things I did, I'm just going to express my utter luck (and bad luck) on this trip. Bad news first. We had to stay overnight at Glasgow, a place I did not have the pleasure to become very fond of. My boyfriend and I booked a half-day tour with Rabbies to see whatever Glasgow had to offer… meaning two lochs and a whiskey distillery. That's it. So what happened was they forgot about us, and we got left behind. #NoYayForMe.
Glengoyne Whiskey Distillery 
Anyway, to keep the long story short, we took an uber and went to Glengoyne whiskey distillery. The whole experience was cute, and the guide was so polite and enthusiastic about the process of creating whiskey, it almost made me feel bad about hating whiskey so much. Almost.
Now the good news. I've visited the Isle of Skye, a.k.a. "The Misty Land" in March, where the weather is as sh*tty as London's weather, but God (or whatever supernatural energy is out there) blessed me with fantabulous weather and visited the Misty land with hardly any mist. #YayForMe.
Day 2: En route to The Isle of Skye
To continue, the next day we departed from Glasgow at 9 am and drove all the way to the Isle of Skye. A 9 hour process. However, there were various stops along the way, where the amazingly polite tour guide (from Rabbies) would explain the history and the importance of every loch and glen.
One of the stops included Great Britain's largest inland loch; Loch Lomond. Here is me sitting on the pier overlooking the loch. Or for my greek readers, αγναντευω το πελαγος.
Next stop was at Rannoch Moor. Fun Fact: This is one of the last remaining wildernesses in Europe. However, you can't really tell from the photograph the complete isolation of this large expanse, as my boyfriend is not the best photographer.
We continued on to the famous Glencoe, where in 1692, a massacre took place (known as the "Massacre of Glencoe") killing almost 40 members of the Clan MacDonald of Glencoe, which apparently were huge back then. #ISoundLikeSuchAnIlliterateBastard.
And then onto Portree, the capital of the Isle of Skye, where less than 2500 people live there.
Day 3: The Isle of Skye
Neist Point
The next day came around and we were on our way to visit the Neist Point, where one can see the spectacular view of the Atlantic ocean, where the lighthouse sits yada yada yada. What they don't tell you is that you have to walk a thirty minute distance to get there. No problem right? Well, you need to walk a thirty minute distance of steep downhill, which you then need to hike UP.
I honestly felt I was going to have a heart attack right then and there. #Exaggeration. We were a wee bit unlucky on this hike as myst came creeping in.
BUT.
Although we saw jack sh*t, it was still pretty cool.
Fairy Glen
We then continued our tour to the Fairy Glen, a hidden place apparently. It was amazing! Unlike anything I've seen in my life. They say that some supernatural energy created this place and it honestly looks like a place where fairies would live.
We then continued on to explore the rest of the island. I won't ramble on explaining what each place was, so enjoy the pictures and if you have any questions, feel free to comment and I'll try to remember what each place is.
Day 4: Loch Ness Monster
The last day on our way back, we stopped at the famous Loch Ness where infamous Nessie (a.k.a Loch Ness monster) lives at. So, the story behind this is that there's this monster living in the dark waters of Loch Ness, and over 1000 witnesses have claimed to have seen it. I don't know if it was the whisky talking, but people actually believe that something lives down there, and the tour guide convinced me too.
Thank you for reading this post, I hope you enjoyed it!
For more destinations on Europe, check out my Iceland guide here! 🙂
-VB x